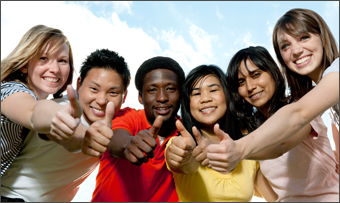 Public Health
Public health refers to all organized measures (whether public or private) to prevent disease, promote health, and prolong life among the population as a whole.
The National Public Health Performance Standards (NPHPS) framework recommends that all communities should undertake and serve these essential Public Health Services:
Assessment:
1. Monitor health status to identify and solve community health problems.
2. Diagnose and investigate health problems and health hazards in the community.
Policy Development:
1. Inform, educate, and empower people about health issues.
2. Mobilize community partnerships and action to identify and solve health problems.
3. Develop policies and plans that support individual and community health efforts.
Assurance:
1. Enforce laws and regulations that protect health and ensure safety.
2. Link people to needed personal health services and assure the provision of health care when otherwise unavailable.
3. Assure competent public and personal health care workforce.
4. Evaluate effectiveness, accessibility, and quality of personal and population-based health services.
5. Research for new insights and innovative solutions to health problems.
Keeping the NPHPS Framework as a guideline, INCTR USA will focus on and utilize information and communications technology (ICT) in increasing awareness, outreach, registry, surveillance, and control, with a move towards building prevention and early detection programs and epidemiology studies with a commitment to improving quality of care and reduction in cost. INCTR USA will also utilize low cost mobile devices that deliver education, monitor patients, and coordinate care for non-communicable diseases (NCDs) and cancer.
The Worldwide Universities Network (WUN) Public Health Global Challenge emphasizes a life-course approach to opportunities for addressing NCDs, especially in low- and middle-income countries. Referencing the WUN Public Health Global Challenge in 2013-14, INCTR USA also aims to emphasis in those same areas includes these focus areas:
Health of family and migrants across the life span
How does migration affect the health and wellbeing of families? This theme includes aging, NCDs, mental health, and the economic impact of migration as a determinant of health outcomes for both migrants and family members who are left behind.
The resilience of adolescents in different cultural contexts
What factors promote physical and mental health resilience in young people in different cultural settings? This theme includes identification and measurement of factors (individual, family, social, and environmental) that promote resilience in young people. It also addresses the health outcomes that can be related to resilience, including physical and mental health, education, productivity, self-esteem, happiness and risk-behaviors; and interventions to promote greater resilience to improve health outcomes.
Schools as a setting for reducing risk factors associated with NCDs
How can interventions in schools help to effectively reduce the burden of NCDs? This theme includes identification, implementation, and measurement of best practice to support the development of sustained health behaviors through curriculum-based, policy-based, and public health messaging interventions in a wide range of social, cultural, geographic, and economic contexts.
Source/Reference: National Public Health Performance Standards (NPHPS); Worldwide Universities Network (WUN)